PROGRAMME-SHEET
PO06-Targeted Support to REPOA and Zanzibar Ministry of Trade, Industry and Marketing to Increase the Competitiveness of Primary Producers and Diversify the Export Base in light of the Trading Opportunities with the EU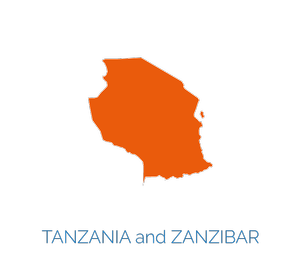 Status

[ From 2018-05-22]

Region
Eastern Africa
Project type
Regional
Sector
Trade facilitation+competitiviness
Applicant

REPOA
Zanzibar Ministry of Trade, Industry and Marketing

Documents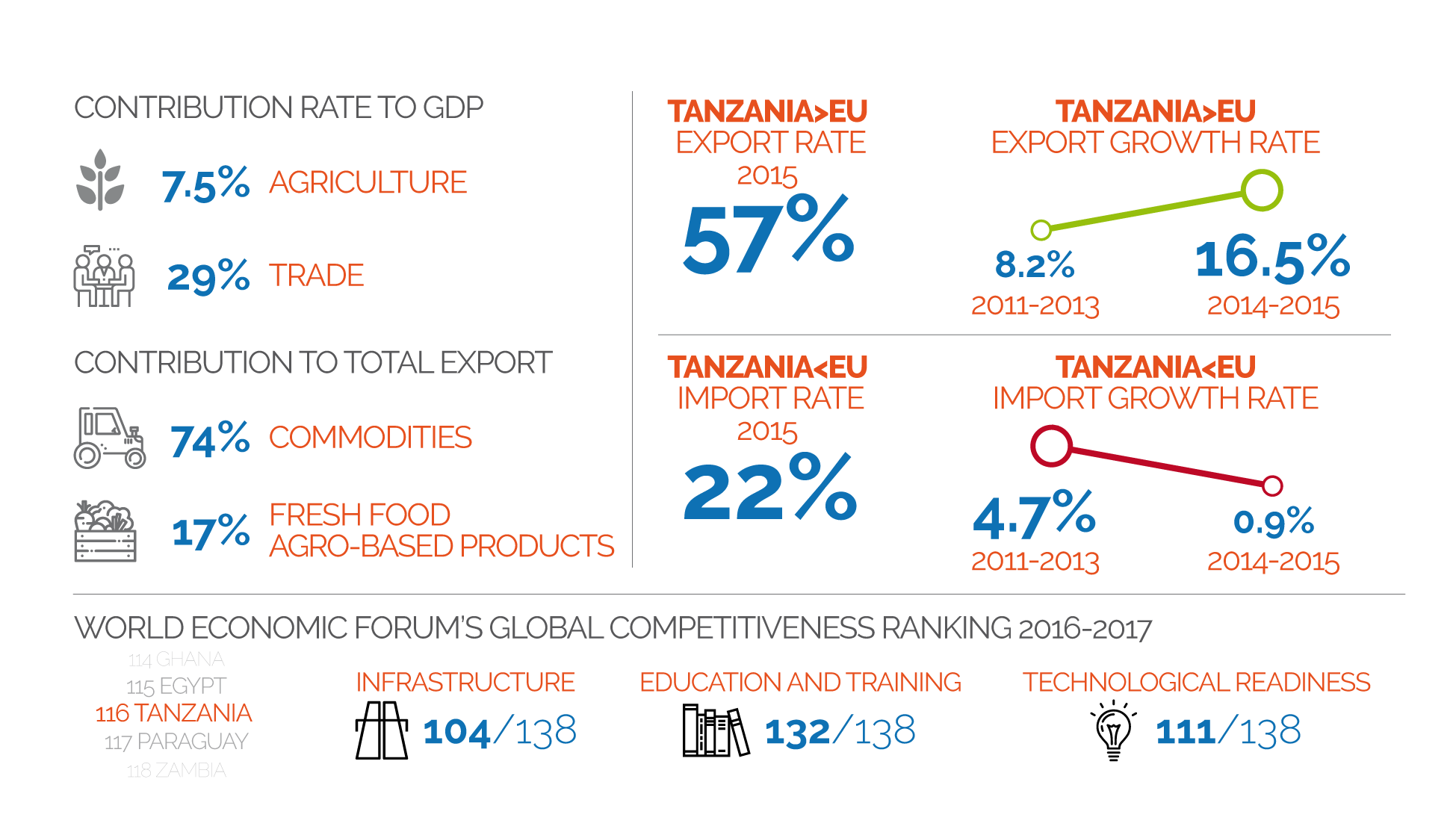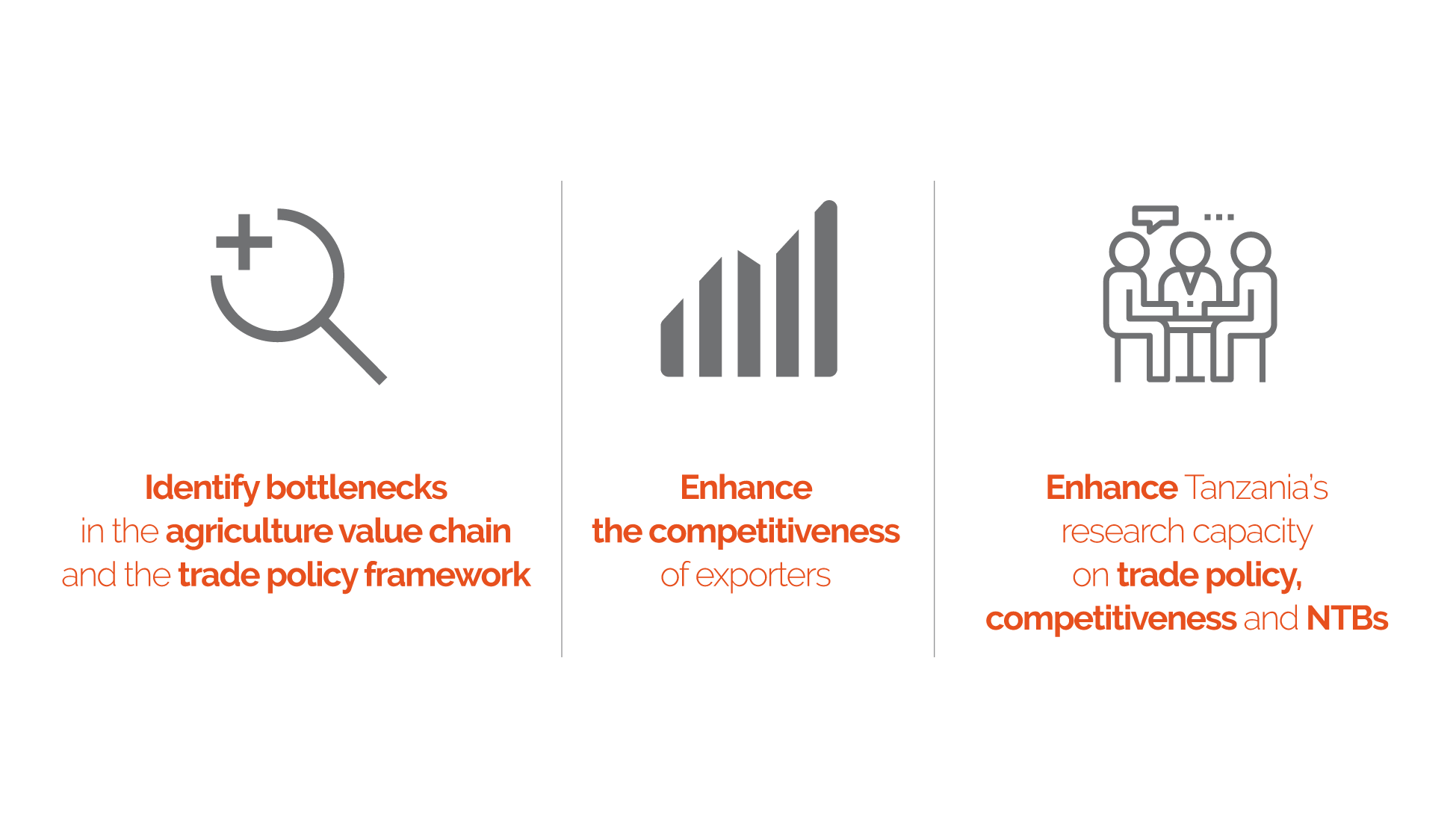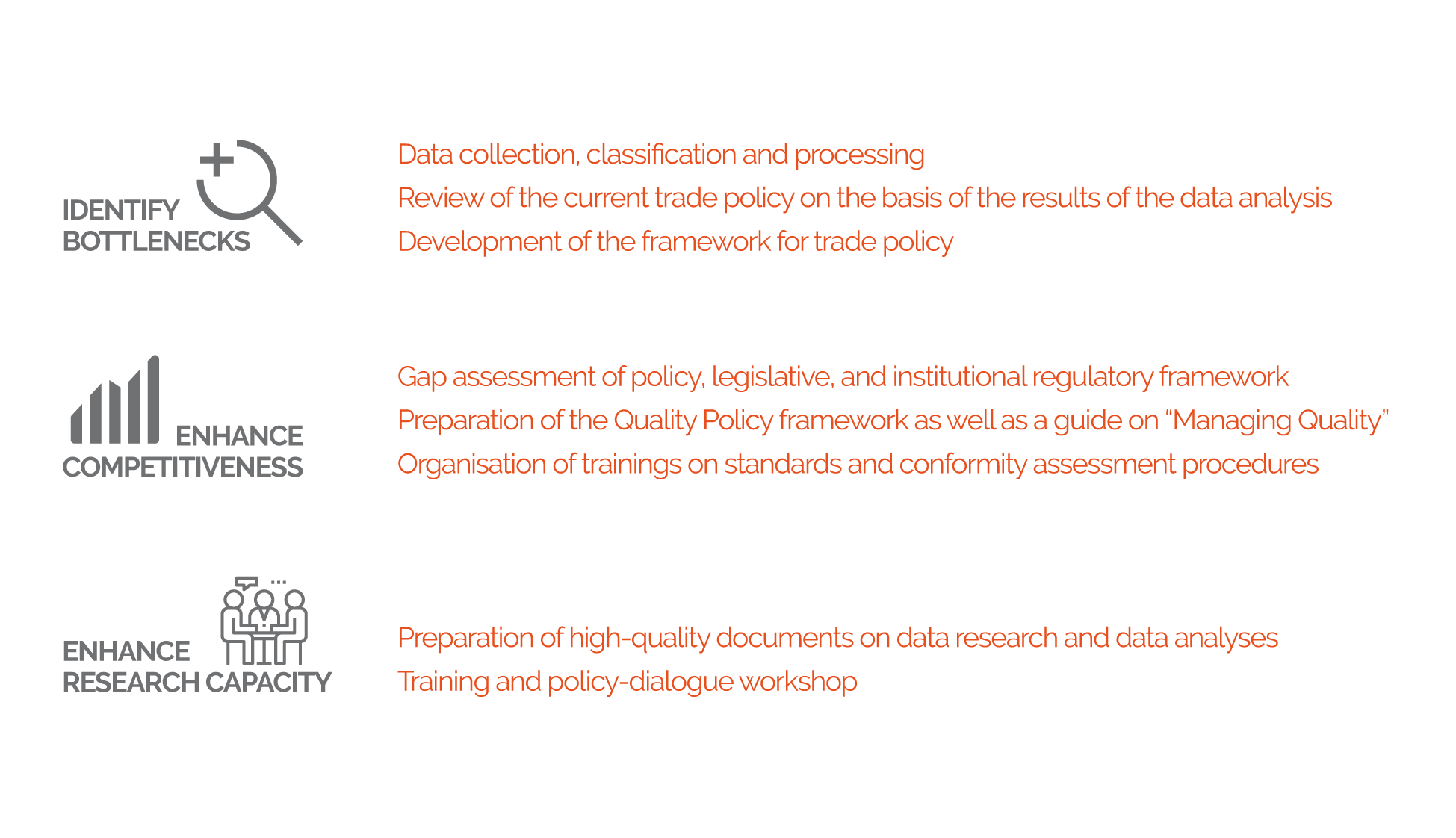 Purpose 1: To identify bottlenecks that limits competitiveness and export diversification in agriculture—including value chains—and the trade policy framework to effectively address them.
Identification and collection of relevant data (agricultural products) from a sample field research in the Northern Agricultural Export Corridor and in the Zanzibar/Pemba export corridor undertaken;
Field mission in in the Northern Agricultural Export Corridor and in the Zanzibar/Pemba export corridor undertaken;
Technical Report on three identified strategic Value Chains (Spices, Seaweed, Avocado) prepared;
Policy Briefs on the identified key Value chain Spices, Seaweed and Avocado prepared;
Gaps analyses on competitiveness, diversification and value chains policy framework carried out;
Provided recommendations for increased trade opportunities to the key stakeholders in the business community and the respective authorities;
Assessment of the product quality environment in the Zanzibar/Pemba export corridor to identify policy gaps carried out;
Review of the current trade policy carried out;
Development of the framework for trade policy to foster the competitiveness of agro-export, diversification and value chain processing undertaken;
Preparation of the Product Quality Policy Framework for the Zanzibar/Pemba export corridor as well as a Guide on "Managing Product Quality in the Zanzibar/Pemba Export Corridor" undertaken.
Purpose 2: To strengthen REPOA's and subsequently Tanzania's research and advisory capacity on trade policy, competitiveness and elimination of NTBs in the context of enhancing the country's trading capacity with the EU.
One-day training workshop for the Zanzibar/Pemba export corridor quality and standards in support of SMEs' competitiveness;
Capacity building for key REPOA's agricultural and trade policy researchers carried out;
Set of high-quality training materials on the following subjects prepared:
Training manual to be used by the Beneficiary for further training of the Researchers staff prepared;
A one-day training and policy dialogue workshop, and a one-day training session on Data collection and analyses; project document produced and the overall project output successfully carried out;
Dissemination material for the Support Programme undertaken.
Programme funded by European Union at the request of the Organisation of African Caribbean and Pacific States - Implemented by AESA CONSORTIUM