PROGRAMME-SHEET
PO03-Targeted Support to PIFS to build capacity for Mainstreaming Trade Policy Frameworks (TPFs) and overall Trade Agenda in the Pacific Region, and to Niue for the Implementation of its TPF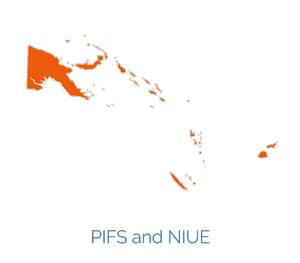 Status

[ From 2018-07-20]

Region
Project type
Regional
Sector
Trade policies+capacity building
Applicant

International Economics Consulting Ltd in consortium with David Luff Avocat SPRL
Niue Government
Pacific Islands Forum

Documents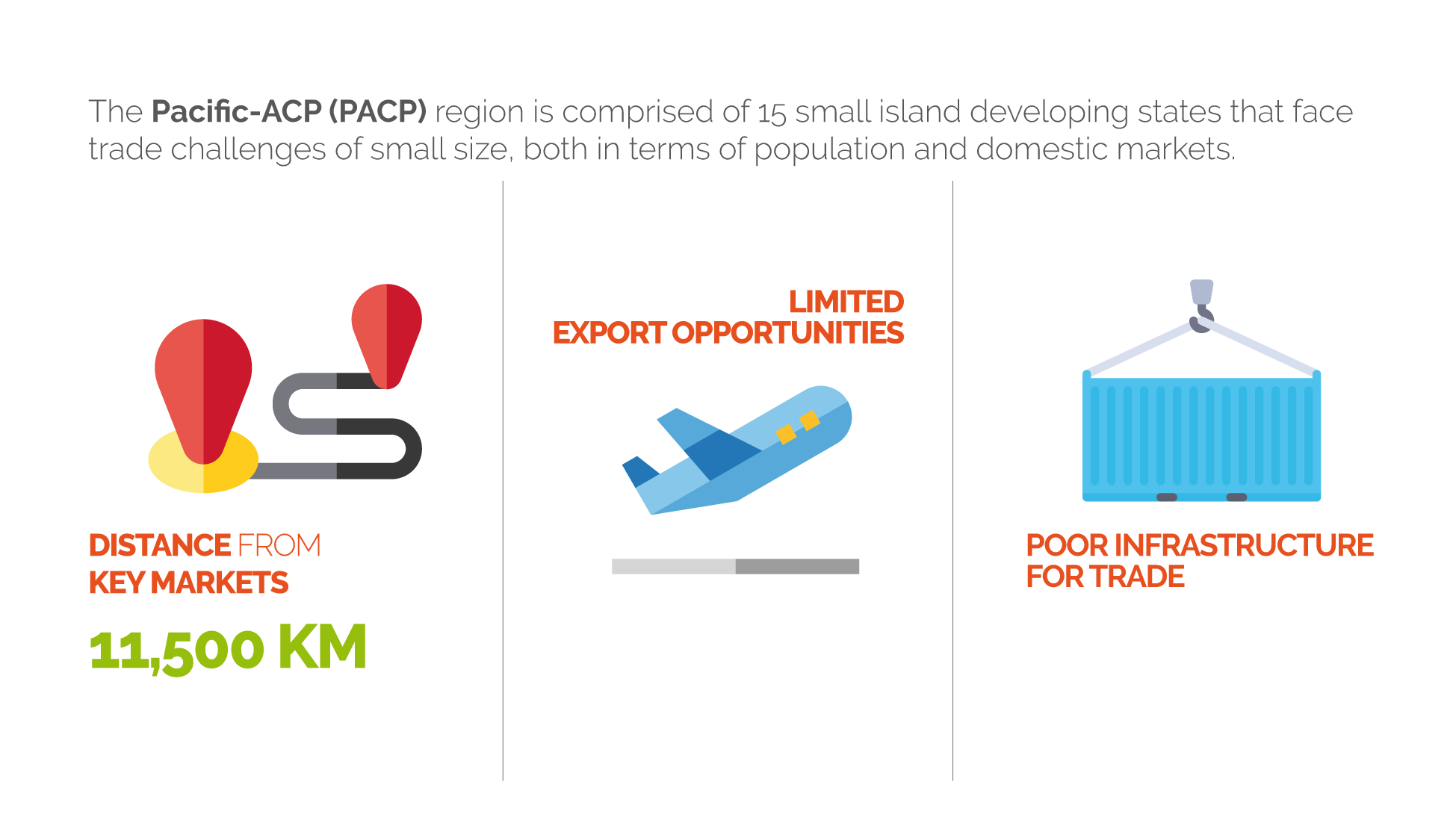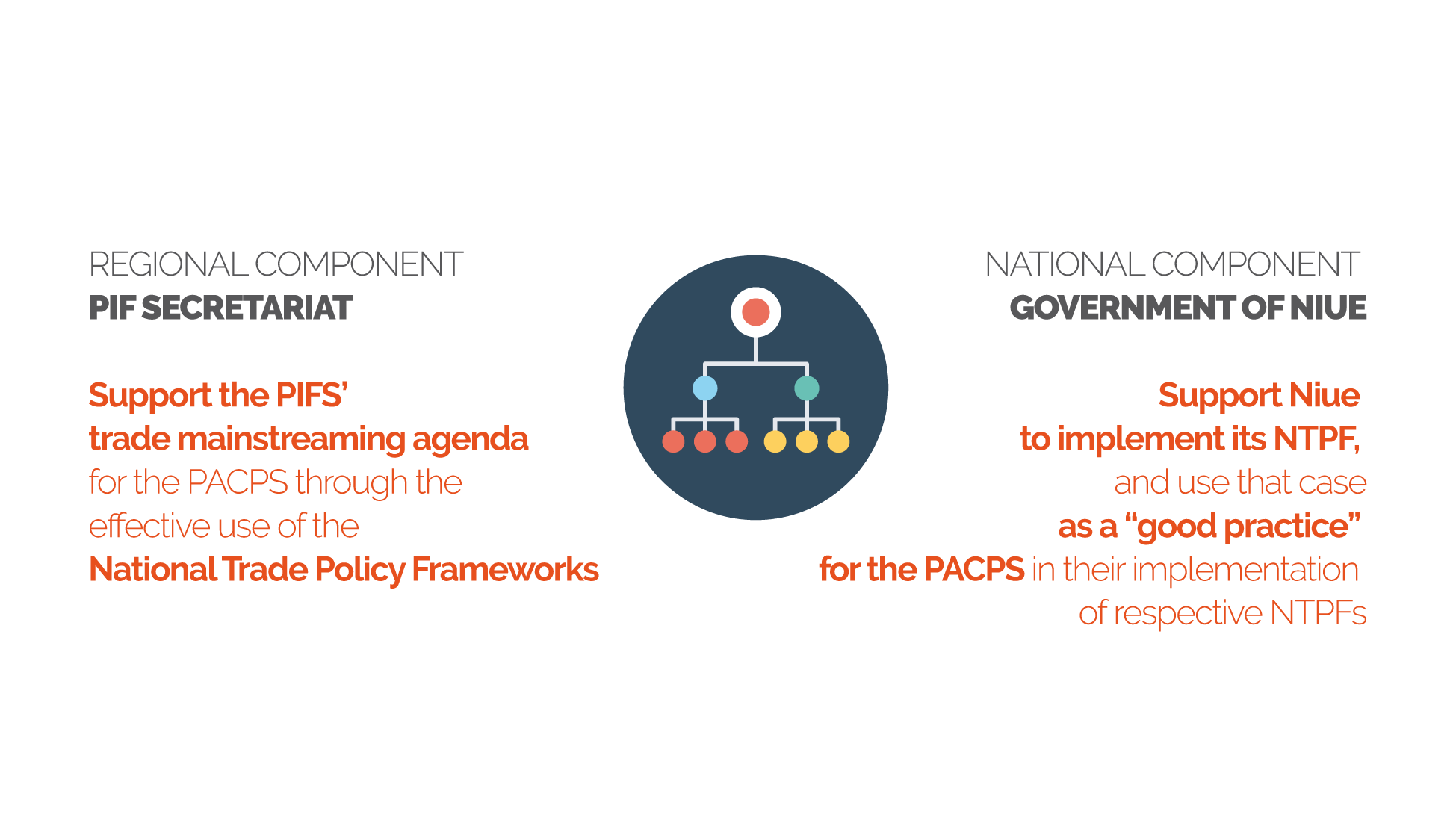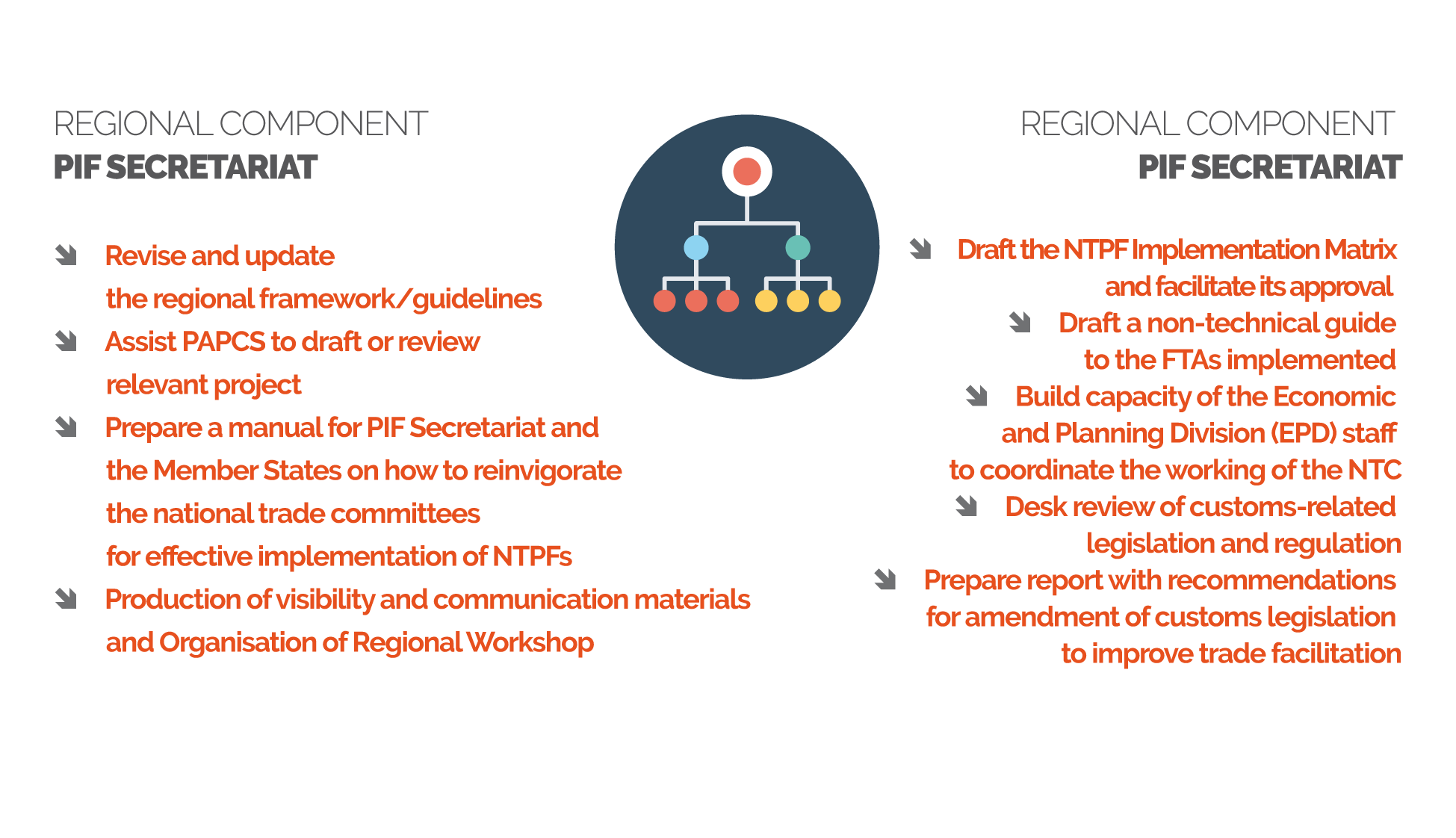 Purpose 1: Support the PIFS' trade mainstreaming agenda for the PACPS through the effective use of the National Trade Policy Frameworks
Revision of the PIF-TPF;
Revised and updated the regional Framework of mainstreaming trade building on the PIF work;
Capacity Building on how to design Project Proposal;
Regional Manual on Trade policy mainstreaming;
The Pacific Manual on Trade Policy Mainstreaming was developed to assist the PIF to guide the Forum Island Countries (FICs) (and Pacific ACP countries (PACPS) in particular) in realising the benefits of global trade through mainstreaming their trade policies into national development strategies.
Presentation of materials for capacity building training under the National Component;
Regional Workshop on NTPF conducted;
Visibility Plan and Communication produced and approved;
Visibility videos prepared and shared to the PIF (https://youtu.be/f5mCuv6y8Y).
Purpose 2: Support the Government of Niue to implement its NTPF, and use that case as a "good practice" for the PACPS in their implementation of respective NTPFs
Non-technical guide to the FTAs implemented and negotiated by Niue;
Niue Trade Policy Framework Implementation Matrix;
Capacity building Materials for coordinating the working group of the NTC;
Drafted the NTPFIM monitoring report;
Assisted Niue in drafting paper for the NTC meeting;
Facilitated presentations and discussions at the NTC meeting;
Supported the Niue trade staff in the drafting of the NTC's outcome document;
Desk review of customs-related legislation and regulation;
Prepared a Report with recommendations for amendment of customs legislation to improve trade facilitation.
Programme funded by European Union at the request of the Organisation of African Caribbean and Pacific States - Implemented by AESA CONSORTIUM