PROGRAMME-SHEET
P045: Strengthening capacity to improve trade-related SPS conformity and capacity building for competitive fisheries export in Seychelles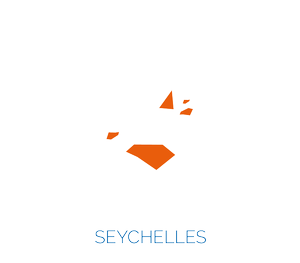 The objective of the support programme was to contribute to sustainable economic development and poverty reduction in the Seychelles through closer regional integration and increased participation in the global economy.
Two-fold purposes: To provide targeted support for quality development and export competitiveness in the Seychelles fisheries sector; and to build capacity to meet Sanitary and Phytosanitary (SPS) compliance obligations under the WTO Agreement.
Two-fold outputs:
Strengthen export competitiveness potential of fisheries sector in Seychelles;
Capacity building to comply with standards, regulations, including under the WTO Agreements, in markets of destination of Seychelles fisheries products.
Intervention areas:
Fishery exporting competitiveness;
Compliance with standards and regulations;
Regional trade integration;
Market access and Rules of Origin;
National Quality system;
Fishery Quality standards;
Sanitary and Phytosanitary compliance obligations and International standards;
Value chains;
Trade facilitation requirements;
Regional standards for fisheries products;
Capacity building services
Purpose 1 To provide targeted support for quality development and export competitiveness in the Seychelles fisheries sector
Field site visits to focal stakeholders, artisanal fishermen and processors carried out;
Gap Analysis Report prepared and shared with key beneficiaries and stakeholders;
Developed fish handing training manual and shared with key stakeholders;
SWOT Analysis of the Current SPS Control Systems carried out;
Simplified Gap Analysis Report prepared for the use by the key stakeholders;
A guide on Strengthening Export Competitiveness and Enhancement of the business environment for Fisheries in Seychelles, including potential for upscaling fisheries production and commercialization opportunities prepared and widely shared;
On-the-job training to artisanal and industrial fishermen and processors on Fish quality assessment and cold chain management held;
EU Legal Text on Fisheries & Food prepared;
Briefing Notes for use by the Seychelles Delegation in negotiations on the ESA EPA - August 2019 prepared and circulated as appropriate;
Review of current gaps with iEPA compliance standards for products imported in the EU carried out;
Training workshops on Rules of Origin held with the active participation of the key beneficiaries and stakeholders;
Guide on compliance with iEPA EU Rules of Origin for Fisheries prepared and widely shared.
Purpose 2: To build capacity to meet SPS compliance obligations under the WTO Agreement
Simplified Gap Analysis on current SPS capacity of Seychelles carried out;
Framework for Monitoring the SPS Support Programme prepared;
Introduction to Biosecurity Risk Analysis undertaken for the benefit of the key stakeholders;
Validation workshop in November 2019 successfully held with the active participation of the key stakeholders;
Visibility: Multi-Media visibility and information material produced and widely shared;
Visibility: Project dissemination video produced and widely shared
Programme funded by European Union at the request of the Organisation of African Caribbean and Pacific States - Implemented by AESA CONSORTIUM