PROGRAMME-SHEET
WTO Forum 2016 - Organisation of the session "Technical assistance for inclusive trade in ACP countries"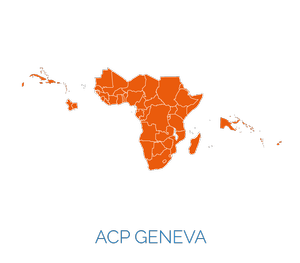 Status

[ From 2016-09-29]

Region
Africa, Caribbean and Pacific
Project type
Regional
Sector

Trade policies+capacity building
Trade negotiations
Trade facilitation+competitiviness

Applicant
TradeCom II Programme
Documents
Joint OACP-EC high-level panel
"Technical Assistance for a More Inclusive Trade in the ACP Countries"
WTO Forum on 29 September 2016, Geneva
The session addressed issues related to the provision of technical assistance support to ACP countries the majority of whom are LDCs and developing countries. These are the countries whose integration into the multilateral trading system is yet to be completed. In that regard, they need differentiated rules and capacity building programmes to help them reduce the inherent trading gap but also to enable them play an active and beneficial role in the multilateral trade negotiations. The panelists focused on, inter alia, the following non-exhaustive questions:
How to identify and formulate achievable inclusive trade results in a context of international trade assistance?
What are the challenges in achieving inclusive trade outcomes through technical assistance programmes?
What are good practices in inclusive trade technical assistance?
Programme funded by European Union at the request of the Organisation of African Caribbean and Pacific States - Implemented by AESA CONSORTIUM